Sync Library
"

After silence, that which comes nearest to expressing the inexpressible is music"
— Aldous Huxley
Doug "DC" Pryor
Doug Cash is a singer, songwriter, musician, producer. A graduate of Sly Stone, John Lennon, Joni Mitchell, Stevie Wonder, Paul Simon University. He finished his post graduate studies at the Sly & the family Stone, Beatles, Yes, Weather Report, Led Zeppelin Institute. I've spent decades on stage in multiple bands and in multiple studios throughout southern and northern California. 
"For me it's all the about the melody, the verse and the depth of imagination. I've been writing in multiple genres ( pop, funk, folk, rock, fusion, country ) since I was a teenager. I want my music to cross all lines of race, gender and age. I am the Oscar Micheaux of rock & soul."
Doug is heavily influenced by Sly & the Family Stone, Beatles, James Brown, Led Zeppelin, Weather Report, Joni Mitchell, Stevie Wonder, Paul Simon and Yes. " I was raised on Big band ( Basie, Ellington, Miller, Goodman) and bebop ( Charlie Parker, Dizzy Gillespie, Thelonious Monk ) I was groovin' with the muse before I could walk. From Louis Armstrong to Kate Bush, my tastes and influences are wide and varied."
This is evident as DC takes you on a euphoric musical experience likened to the good ole' days when music still captivated people's emotions. You can hear some of his material below..
Doug Cash Music
0:00/2:42

0:00/3:08

0:00/2:45
Doug Cash Music Reviews
"On "For All The Times" Doug Cash once again forges his distinctive understated organic style, which blends blues, folk, rock and pop. Doug comes from the old school of songwriting which means he places a strong emphasis on melody, harmony, and chord progressions which comprehensibly fit the well pondered narrative." 
Rick Jamm - Jamsphere
 
"Why would you say true love will not come your way?" He begins the emotional rollercoaster. "How can you say that you'll never find true love?" Doug Cash will begin its track with a statement that makes hope. Hope for anyone who feels eternally lonely and alone. While the soulful guitar shreds in front of him, to cash each verse increases with each additional line, until he finally reached the peak of his powerful voice in the chorus. Buy "Emotional Treason" by Doug Cash. 
Vincent Bittner - Broadscreen
 
Doug Cash - More than special
Eric Denton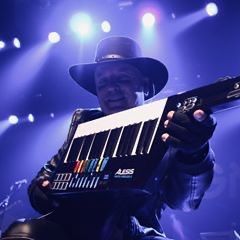 From Classical to getting synthesized
Eric denton : A maestro's Moment of your time
Eric is a polished veteran of 3 recording contracts including CBS/Columbia. Founding member of 'The Monroes' with the international hit song "What Do All The People Know". Number 1 in many markets including New York. 

Extensive international touring and shows with the likes of Toto, Foreigner, The Monroes, Blondie, Motels, Rick Springfield, Tommy Tutone, Greg Khin etc. On the business side, Eric has owned a Recording Studio, Stage Lighting Company, Booking Agency, Rehearsal Halls, Digital Marketing Services, Music Rentals, and was the owner of the Guitar Store and website Guitar Trader.  

Eric was classically trained on the piano at age 8 and was performing professionally in rock bands at age 12. Age 15: Gigging full time - Age 18: On the Road - Age 20: Full time in Recording Studio - Age 24: Signed first record contract, hit song, touring: a very fast meteoric ride!

For Film Scores and production music, Eric is fully trained and has years of experience with Reading Music, Synthesizer Sound Design, Recording Studio Engineering and Producing, All Keyboards, Music Theory, Songwriting, Composing, Orchestration, Arranging, Pro Tools and more.

Recently in 2019: on tour with Foreigner for 'Cold as Ice' tour. When not on tour Eric is recording, producing, and songwriting for film, production music.